Global Shipping Service
ALL Main Ports in Japan to the World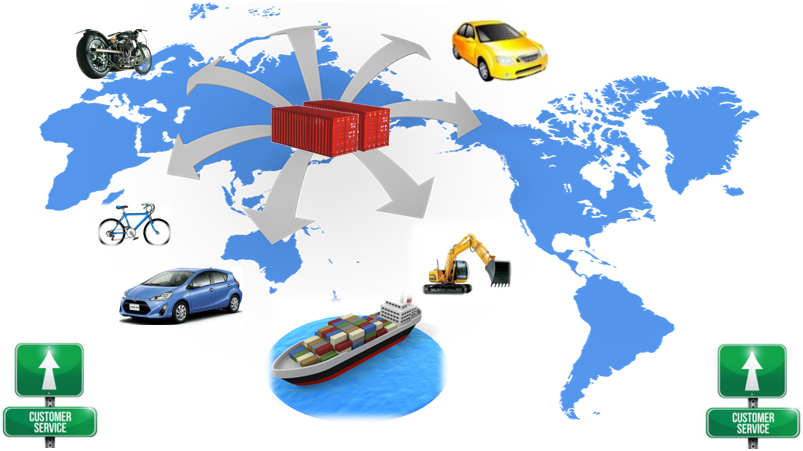 Experience in various vehicle types & conditions!

We have experience in shipping various vehicle types & conditions to more than 110 countries.
e.g. Cars(Not-rolling)/Motorcycles/Bicycles/Forklifts/Heavy machineries etc.

NON-TAU-PURCHASED vehicles are also WELCOME!

We offer you the same rates as vehicles purchased from TAU.

Save time & Money on Logistics!

We arrange everything from trucking to export for you.One-stop service with multilingual professional assistance!
Loading Ports
Yokohama / Nagoya / Osaka / Hakata / Tomakomai
*It depends on the destination.
Our Services
Storage

Inland Delivery

Vanning

Drayage

Documents

Booking
Contact us for details
TEL: (81)-48-601-0813
E-MAIL: shipcom@tau.co.jp